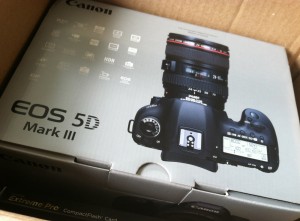 A couple of years ago we wrote a blog about the top accessories for the Canon 7D. Now that we've shifted off the Canon 7D to the Canon 5D Mark III It was an easy decision to make a Top 10 List for the Mark III.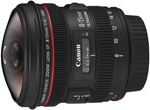 1. 8-15mm f/4L Fisheye Lens – One of the best lenses we've been using on the road recently is the Ultra wide fisheye lens from Canon. This is a great addition to the Merlin Steadicam to get action shots and sweeping panoramas. I find it shoots so wide that when zoomed all the way out, the edges get cropped. It's a great companion to your lens selection, but can only be used in special circumstances.
http://www.usa.canon.com/cusa/consumer/products/cameras/ef_lens_lineup/ef_8_15mm_f_4l_fisheye_usm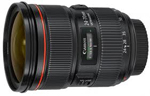 2. 24-70mm f/2.8L II Lens – This is a must have for any pro videographer. It's our go-to lens for all of our work. This has replaced our 17-55 2.8 IS on my old 7D as my lens of choice. Especially when doing event videography where you have to move fast, this is a versatile lens that will help capture it all.
http://www.usa.canon.com/cusa/consumer/products/cameras/ef_lens_lineup/ef_24_70mm_f_2_8l_ii_usm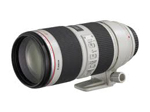 3. 70-200 f/2.8 IS II – Simply a beautiful lens. It produces some of the best video we've ever seen. The razor sharp detail in our shots with this lens is just breath taking. It's definitely heavy and, being a long lens, it's not ideal for all situations, but if you have the opportunity to break it out during some run-and-gun shooting, it will certainly allow you to get a lot out of your 5D. The IS is a great bonus as well when I go hand held.
http://www.usa.canon.com/cusa/consumer/products/cameras/ef_lens_lineup/ef_70_200mm_f_2_8l_is_ii_usm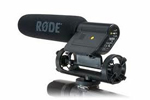 4. Rode Video Mic – Duel sound is a must for video production with a DSLR, this is a great item to get the maximum out of the manual audio functionality of the 5DM3. It captures audio in perfect clarity for b-roll and reference audio in run-and-gun settings. A must have for pro audio with the 5D
http://www.amazon.com/Rode-VideoMic-Directional-Condenser-Microphone/dp/B0007U9SOC
Also be prepare to buy bags of these rubber bands. They break constantly.
http://www.bhphotovideo.com/bnh/controller/home?O=orderHistory&A=details&Q=&sku=443520&is=REG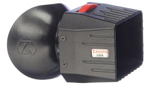 5. Zacuto Viewfinder – Buy this and throw out the gorilla plate and frame. It just adds unnecessary weight to the camera and for us we need to be as light as possible. Using a Z-finder not only helps you keep sharp focus, but also forces you to be mindful of your framing in situations where a full-sized production monitor is not an option.
http://store.zacuto.com/Z-Finder-Pro-2.5x-for-3.2-Screens.html
You'll need the larger Adhesive frame for the Zacuto Products to work on the Mark III because of the size of the screen. Use this frame with any z-finder and you're good to go.
http://store.zacuto.com/Z-Finder-3.2-Adhesive-Frame.html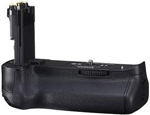 6. Grip for vertical shooting and extra grip-age for a beefier camera while shooting video.
http://www.amazon.com/dp/B007FH1FZ0/?tag=kenrockwellcom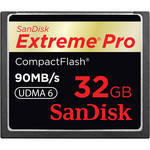 7. Media storage for the Canon 5D Mark III (Two Options – 400x & 600x) – I have used SanDisk CF cards extensively for years and found them ultra reliable and easy to use. Just make sure you have an organization strategy for keeping your cards in order for easy off-loading. I personally number each card with stickers and this pelican case to keep all my media organized.
http://www.bhphotovideo.com/c/product/666608-REG/Transcend_TS32GCF400_400x_CompactFlash_32GB_Memory.html
http://www.bhphotovideo.com/c/product/646876-REG/SanDisk_SDCFXP_032G_A91_32GB_Extreme_Pro_CompactFlash.html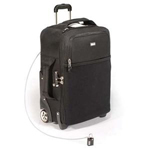 8. Think Tank Airport International v 2.0 – After you have your camera and accessories. Where should you put everything? We've found a handful of Portabrace cases can be too much of a hassle on a wedding or corporate shoot. Simplify things and use a suitcase.
http://www.amazon.com/Think-Tank-Airport-International-2-0/dp/B0016KX3AC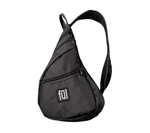 9. Ful Peabody Bag –  You would never think a small little tike of a bag would be on the top 10 accessory list for the Mark III. However, this little thing has been so helpful for caring around spare batteries, cards, lenses, phone, wallet etc. etc. It's been a great helper. Check it out!
http://ful.com/details.cfm?name=Peabody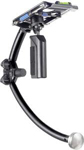 10. Steadicam Merlin – I would say that we're kind of reluctant to recommend this product coming from a Glidecam 4000. However, once this pain in the a$$ rig is balanced properly the imagery is astounding. It's also very lightweight and folds up into the Think Tank suitcase like it's not even there. That's the only reason for the mention. Otherwise hands down is the Glidecam easier to balance and use. The adjustments to get this balance properly will take you all night. Especially once you start adding accessories to the Canon 5D. Any little bit of weight will throw this thing off. As far as the cookbook. You might as well not even look at it. The writers didn't have pros in mind. They didn't think you'd be adding heavy duty lenses, mics, straps and video lights to your rigs. Just balance from scratch and good luck!
http://www.bhphotovideo.com/c/product/521721-REG/Steadicam_MERLIN_Merlin_Camera_Stabilizing_System.html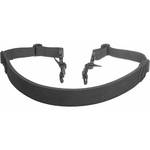 11. Tamrac N-25 Strap – I lied. Here's 11. These straps are awesome for detaching and getting on and off the Steadicam. If you don't want added weight that will throw off the balance. Definitely get this.
http://www.bhphotovideo.com/bnh/controller/home?O=orderHistory&A=details&Q=&sku=53511&is=REG